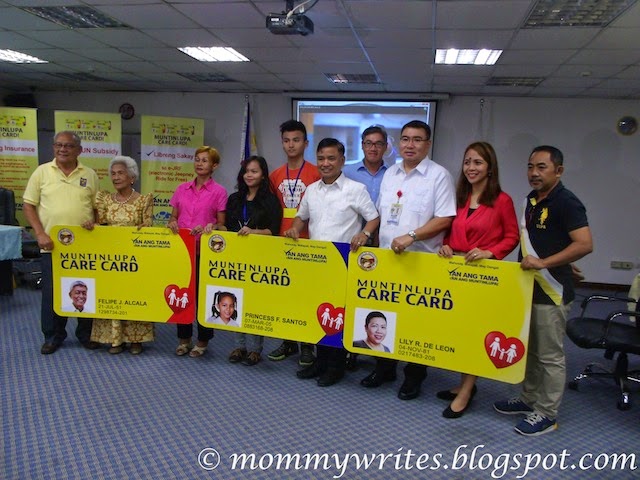 Residents of Muntinlupa can now avail of exclusive benefits through the Muntinlupa Care Card (MCC), which was recently launched by City Mayor Jimmy R. Fresnedi. "We hope that through [this smartcard], we can provide each and every member of the Muntinlupeño family easy and convenient access to all programs of the local government," he said.
Color-coded cards for different age groups
The advantages of being an MCC cardholder include: 25 to 75%* hospital subsidy at the local health institution Ospital ng Muntinlupa; free insurance for accidental death and disablement, motorcycling accident, and permanent total disability; free ride in the city's electronic jeepney or e-JRF (electronic-Jeepney Ride for Free); and easy access to other city programs.
According to Engineer Allan Cachuela, the MCC is the first care card among all the LGUs (local government units) in the country. The smartcard uses highly secure card technology to organize data. It can be tapped or swiped into card readers resulting to faster and more organized transactions.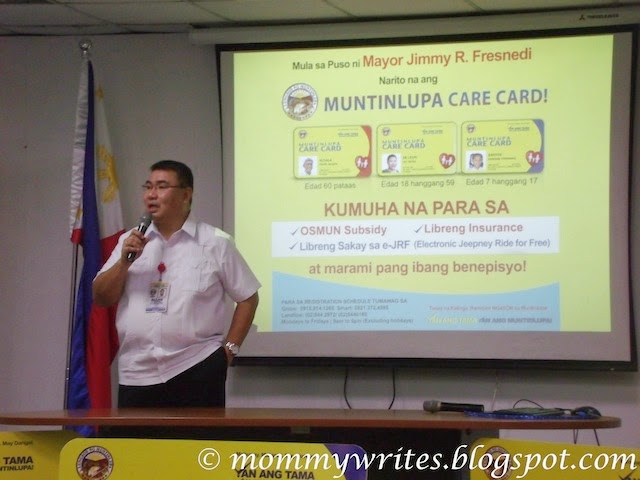 Engr. AllFresnedi added, "We want to have a dependable medium and cutting-edge card technology to boost and improve the [Muntinlupa's] programs." an Cachuela
Read more about this story here: http://mommywrites.blogspot.com/2015/05/muntinlupa-city-launches-breakthrough.html